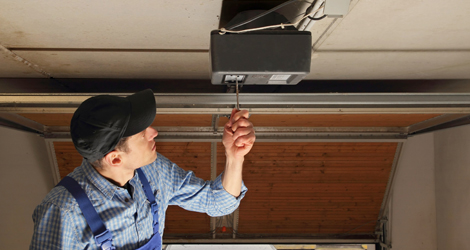 At one point or another, you would need to fix a part of your garage door in order to ensure its smooth functioning. A garage door is made up of various different components and you need to make sure that all of them are work properly. When it comes to door maintenance, there are various services available. But how would you know which service you should choose? Here you will learn about the different types of garage door services available and what you should choose.
Garage Door Services
Sensor Services – The garage door sensors require routine maintenance, if damaged, they should be repaired or replaced as soon as possible.
Spring Work – Having a broken spring can hamper the smooth functioning of your door. So, it is advisable to seek professional help to resolve the issue.
Cable Management – Rusted or damaged cables can slow down the proper functionality of the door. Moreover, it also makes weird noises when you open or close the door.
Keyless – Keyless entry allow you move your door at the press of a button. It adds lots of comfort to our lives.
Rollers – If your garage doors rollers are creating loud or weird noise, there may be various reasons behind it. It may be simple wear and tear from everyday use, or there can be some debris in the garage door tracks.
Track – Periodic track repair is a must and it happens quite frequently with garage doors. This is because over time dents and bumps start to begin that lead to various problems.
Replacement – If these services don't work, then it is essential to get your garage door replaced. There are various sturdy, elegant and diverse range of doors available in the market that can meet your needs and budget.
At Value Garage Doors, we are your local garage door experts. We offer a wide range of garage door maintenance services to ensure smooth functioning of the door. If you would like to know more about our services or company, then give us a call today.