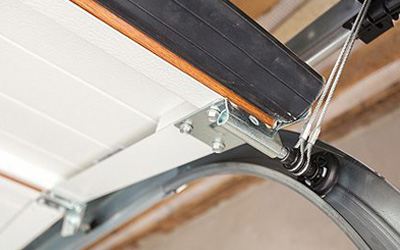 Are you planning to install a new overhead door? If yes, there are a number of choices available in the market. Before you go out to find the right door for your home or commercial building, decide on your budget, garage space, material, insulation, automatic operation and everything that matters the door opening and closing mechanism.
If you are on a high budget and want a luxury garage door, timber or wood is the material you should go for. In case, your budget is tight and all you want is your vehicle's safety, invest in a steel garage door. If you don't want to spend a lot more and a little less, invest in aluminum doors.
No matter, which door style or material you have chosen for installation, each of them has their own pros and cons. Since many people prefer installing a low cost steel door, here we'll tell you some of its advantages and disadvantages so that you can end up making a better choice.
Pros Of A Steel Garage Door
Little to no maintenance required
Popular choice among homeowners
Comes with customized panels
Array of styles & designs available
Enhances the home appeal
Durable and long lasting
Less prone to weather damages
Cons Of A Steel Garage Door
Often the steel used is of low quality
A bit overpriced for the material
Provides a very little insulation
Less energy efficient
So, these were the few pros and cons offered by a steel garage door. Though it is affordable, the benefits it offers are far too less compared to wooden or aluminum overhead doors. If you are still unsure about which door style or material you should pick, please feel free to consult our professionals at Value Garage Doors in Mississauga.