3 Proven Tips For Commercial Garage Doors Maintenance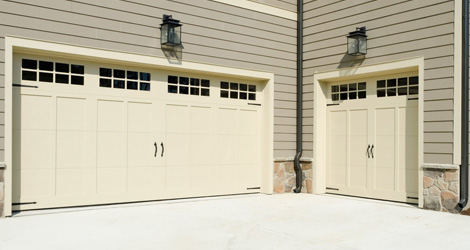 Commercial garage doors ensure the safety of each big to small material placed in your warehouse. A garage door that is functioning properly gives peace to your mind that everything is secure. In order to ensure it keeps on working condition, you need to make it withstand any seasonal changes. Because, commercial garage door prone to malfunctions due to lack of care.
So, using the certain important maintenance tips you can rest assured to improve the lifespan of the door ensuring seamless performance.
Inspect The Signs Of Rust The metal garage door stays for years if they are given proper maintenance. Due to unfavourable weather conditions, the garage door gets rusty that ruin the appearance as well as affect the life of a garage door. To sort out this problem you need to apply high-quality wax to the outer and inner side of the door.
Check InsulationNon-insulated garage doors may deliver the loss of energy, as a result, it delivers higher energy bills while regulating indoor temperature. When energy efficiency is a big concern for your commercial needs, you have to upgrade the insulated door. Make sure to check the insulation regularly to maintain the energy efficiency of the garage door.
Watch Out The Weather Seals Due to monsoon, if water is leaking under the roller door, it can cause to the damage of your garage and material you have placed inside. This requires to check the weather seals when there is rain or monsoon season. To resolve this problem you need to replace the bottom rubber seal installed with your garage door.
Keep an eye on your commercial garage door to run it for a long-lasting time. Whenever you are getting any issue, feel free to call Value Garage Doors Repair Mississauga. We have experts to offer 24/7 garage door installation, repair and maintenance services.