How do you lubricate a garage door?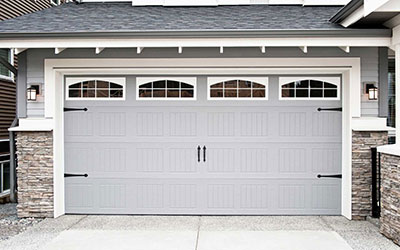 Are you really fed up with the constant screeching and banging of the garage doors? This is because your garage door is asking for lubrication in order to function properly. Every time you leave or return from your work and shut the garage door, you hear an irritating noise.
Well, the good news is that you do not have to live with that noise anymore. Instead, you can get rid of them entirely with simple and easy steps. Every house owner must be aware of these easy-to-adopt steps to get rid of the noise. So, let's find out about them.
Steps to Easily Lubricate the Garage Doors
The most important thing for you to take care of the greasing of the garage door is to be utmost thorough. You should take care of all the moving parts of the door, except the chain. Here are simple steps for you to follow and lubricate your garage doors without an issue.
The first step is to close the door and turn off the main power.
Now, it is time for you to wipe the tracks and remove the dirt from the rag. Do not use lubricant in the tracks as it can become harder for the rollers to move. And, it can end up burdening the garage door.
Lubricate every hinge on the door carefully.
Now, lubricate the garage rollers properly, including the ball bearings. You can wipe down the excessive ones to avoid unbalancing the door.
Lubricate the bearing plates and torsional springs. Make sure that you check the functioning of the door after lubricating.
If there is a lock, then lubricate the lock and the keyhole.
Apply grease on the rail where the chain rides for its easy and hassle-free working.
Are you looking for a service provider to help you with your garage doors? Or, do you want to lubricate the door with the help of a professional? Then, reach out to the most trusted and reliable service provider at Value Garage Doors today. Contact the professionals today.