Why Overhead Door System Replacement Is Crucial? Reasons Are Here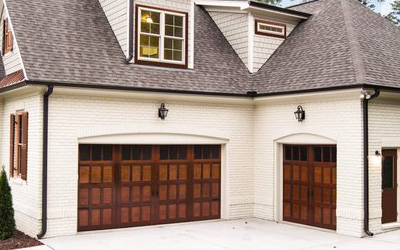 Many homeowners face this problem that a garage door suddenly stops working and does not open. There can be various reasons behind it such as something stuck in the track of the door, broken any part or some battery issues. Proper maintenance can prevent all these incidents. A proper maintenance is not only important to keep your door in full functional condition, in fact, it keeps you and your family safe from bad situations.
If you have more than ten years old garage door, it obviously needs replacement service. Due to bad weather condition, your door may have been damaged. In such situation, you need a replacement instead of repair. A new door also enhances the security of your house.
Here are some important reasons to replace your old overhead door.
Annoying noise problem: A garage door is made up with various moving parts and sometimes these parts starts to make annoying noise. All the moving parts of the door need periodic repair and maintenance services. If your overhead door makes a disturbing noise and your neighbors, often complaint regarding the weird noise, it is a clear sign that now you need to think about a new door.
A door that needs keys: Modern garage door comes with various facilities. That days are gone when you need to carry keys to open your door. In previous days, you come out of your car to open the door. But nowadays, the door comes with remote. Means, you don't need to come out your car to open and close the door. So, if you still use that old door, you need to invest in a new door.
Think about security: An overhead door that works with a remote control or an electronic door might seem safe to you and your family. But do you know burglars and thieves can easily get the code. In this modern technological era, there are many devices that can trace your security code very easily. So need to be extra careful. Contemporary overhead door comes with a feature that changes the security code automatically when you shut down the door.
Batter problem: Every garage door has a battery that helps to open and close the door. Sometimes it creates some problems and these problems are quite frustrating. If you suspect your door is troubling you due to a battery problem, replace it with a new one.
Now, you are familiar with all the essential reasons to change your old door. So, don't wait for the last minute, if you have any major problem with your overhead door, replace it with a new one as soon as possible. Get a free repair estimate from Value Garage Door on a various models and brands of garage doors.