Warning Signs of a Garage Door that Needs Replacement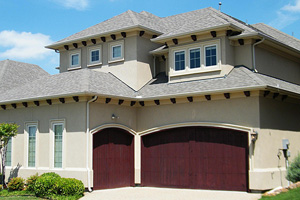 Garage door works very hard every day to give services to its master. Like any other mechanical device, your garage door also faces problems over time. It demands proper care and maintenance by your side.
Most of the owners never pay attention to their garage doors till they face some issues. These issues can be small or big, but definitely something that needs quick solutions.
Failing which, the issues can become so big that it will damage the garage door or the car and even make you injured.
Check out these signs for garage door replacement:-
Some loose cords might be hanging off your garage door, giving a clear indication that your pulley system is not working well.
While in most of the cases, it is treated easily but in some cases, may need full garage door replacement.
Do you want a garage door which takes so much time in opening or closing? No one would want that for sure and this shows that the motor is not working fine and might need replacement. If there is more than one issue, consider replacing the full door.
A cracked garage door is very hard to repair, especially if it is a wooden garage door. It involves a lot of work and the expense is also high. So, it makes sense to get a new garage door. Replacement is better because there is no warranty for the repaired work.
It is very irritating for any owner if the garage door is making weird noises while operating. Replacing a motor can solve the problem, but an old garage door should seek replacement. It is a sign that a lot of things will fail in the coming future.
Most of the old garage doors consume more power than present day garage doors. This incurs a hike in energy bills which is not a good thing, especially when you have to bear it every month.A damaged insulation can also be a reason for it, so consider replacing the door immediately.
Every garage door needs maintenance on regular basis and it is a good thing as your garage door gets strong enough to operate further. What if your garage door demands too much maintenance and makes it very costly? Just replace it, there is no option for that.
Nowadays garage doors have become ultra-modern in looks and functionality. Apart from this, it also offers great security features. This definitely helps in protecting the garage door and if your security system is out of date, consider replacing it with the latest.
If you want to know more about garage doors and their accessories, contact our professionals at Value Garage Door.