Pro Tips to Secure Your Commercial Garage Doors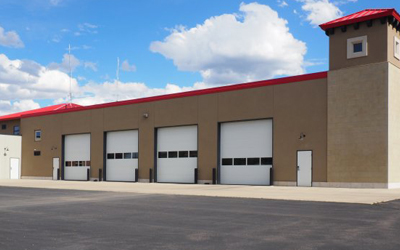 At times, your commercial garage door can turn into a potential security breach. Being a business owner, you can't compromise on security factors especially in case of commercial garage doors. A single careless mistake can eventually turn into major losses and ruin your years of hard work overnight.
So, in this guide, we'll learn a few proven tips that will definitely help you in keeping your commercial garage doors secure so that you stay on the safer side at all times.
Let's get started!
Tips That Will Help Every Business Safeguard their Commercial Garage Doors
Rely on the Latest Technology Tools
If you are still relying on the old openers, don't forget that this is not at a safe alternative because people know the hacks to break these devices smartly. You must go for modern commercial garage door openers that are more secure and convenient as well. You can even go for openers with rolling code technology that changes the code after a specific time period in order to stay out of the possible hacking attempts.
Security System is a Must
You must include garage doors as an essential part of your security system. You must include the commercial garage doors in your thorough security planning like you can install cameras mounted around the doors. You can even go for sensors and motion detection lights along with the doors that can capture any suspicious entry attempts.
Limit the Exposure & Access to the Doors
One thing you must focus upon is how often people or passerby have access to look on the other side of the commercial garage door. For security reasons, you need to minimize this exposure because there will be a time when you forget to close the door and leave it open. In this case, you need to be on the safer side by limiting access to the doors.
Ensure that only limited and necessary people are given access to the garage. People who have left the organization, make sure you block their access instantly in order to maintain tighter security.
Regular Maintenance
No matter how modern your commercial garage door is, if it is poorly maintained, you are at risk. You need to keep the garage door in good condition in order to avoid the security issues in future. In case there seems some minor fault, immediately get it repaired and get the things fixed in the first place. Otherwise, be prepared to spend additional maintenance expenses in future.
To stay out of the unexpected expenses and avoid the last-minute hassle, we offer a wide range of garage door repair services. Connect with us at any time, we are here to you assist you 24/7.