What Is R-Value & How Is It Important?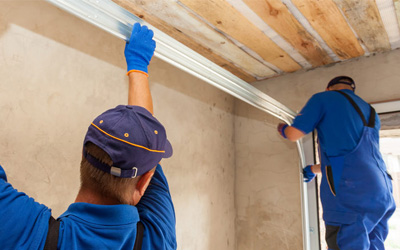 R-Value is a measurement used to inspect the insulation value of your garage door. A higher R-value refers to a higher level of insulation. The doors range in R-value depends on the make of the door and its insulating material used. The most common insulating material used in overhead doors is Polystrene and polyurethane. 
Polystyrene consists of solid sheets insured into your overhead door cavities and provide R-value between 3.7 to 7.4. Polyurethane is foam that is sprayed into the door cavities that expands and bonds your door. Its R-value ranges between 11 to 14.8+.
How It Works
It helps to maintain the ideal temperature in your garage. It locks the heat inside the door during winter and keeps your place cool during the summer. Thus, you can lower your utility bills.
The higher R-value means better insulation. And, insulated door helps to keep the unwanted noise out of your door to make your place soundproof.
Which Door Provides Better Insulation?
Almost all doors provide you with better insulation, but different material provides different R-Value. For example, steel door provides R-Value of 16.22 while wood doors typically offer the least amount of insulation.
To find out which R-value of garage door is right for your home, reach us at Value Garage Doors. Our team of technicians not only helps in choosing the right door but also provide overhead door installation, replacement, repair and maintenance services to our residential and commercial clients. Call us today to get free estimates.