How An Overhead Door Opener's Battery Backup Helps During Emergencies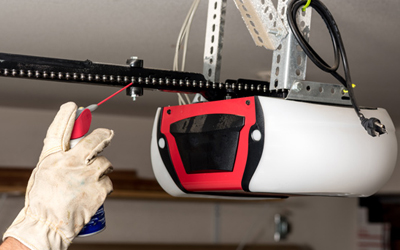 Several garage doors don't have battery backup. Most modern overhead doors come with battery storage options. This is a good idea to deal with the emergency need for power.
When you have a battery, you need to be sure that the battery is in excellent condition so that it can work when you need it most.
Benefits Of Battery Backup Of An Opener
Fire Emergencies

During an abrupt fire in your property when your garage door is locked, having a battery backup will allow you to open the door and salvage your car. Usually, during the fire hazard, power goes down, and the battery backup can work great in such a condition.

Bad Weather Attack

Winter storms, tornadoes, hurricanes, heavy rain and during similar weather conditions, power lines most likely are down. Using the garage door opener battery backup, you can access your garage easily.

Heavier Garage Door

A lightweight garage door may be easier to open while the more massive wooden doors are quite tricky to handle, especially during the power outage.

General Emergencies

One of the apparent conditions is when you need to open your garage door, but unable due to a power cut. For example, you could be in immediate need of hospital visit, getting late for office and more.
Thus, a garage door battery backup comes with several benefits. Having a battery storage means you can access your garage anytime without getting worried about the power.
From battery backup to all other needs related to the garage door, contact us at Value Garage Doors. For the past many years, we have been serving our clients with a full range of garage door solutions. Feel free to call us and discuss your needs.