4 Signs That You Should Replace Your Garage Door Opener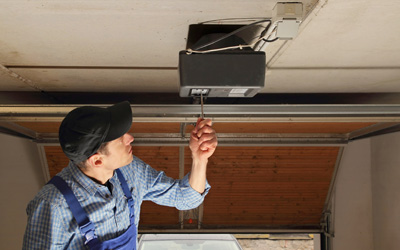 Garage Door openers are an important part to keep your door in functional condition. Almost all garage door openers last for a long time, but, like many other machines, these can also get any problem and require repair or replacement. There are several parts of your garage door and when they create minor problems, in actual they are indicating about the major damage to come in future.
So, one should just identify the warning signs and take help of a professional garage door technician.
Garage Door Showing Problem When Operating
When you are unable to open and close your garage door, it could be a problem with your remote batteries, which you need to inspect and fix. In case, the problem is not related to a garage door remote then your door opener is the only reason behind this.
Garage Door Works Intermittently
Sometimes, your garage door does not operate when you press the remote button, but later it open/closes with its own. Generally, there is the only one solution to this problem that you should consult with the garage door specialist.
The Garage Door Opens & Reverses
Your garage door featured with safety sensor could cause the problem to reverse the garage door. This problem is related to the safety eyes misalignment. Follow the issue, if it is not due to photo-eye sensor then pay attention to garage door opener.
Low-Quality Garage Door Opener
A cheap quality garage door opener tends to create a problem like irritating noise. Moreover, they even don't last for some months while a good quality garage door opener remains functional for 10-15 years to come. You should never neglect the quality of your overhead door.
When you find your garage door opener requires repair or replacement then visit Value Garage Doors. We offer 24/7 hour emergency garage door services in Mississauga. Feel free to call anytime!