4 Signs Your Garage Door Track Is Misaligned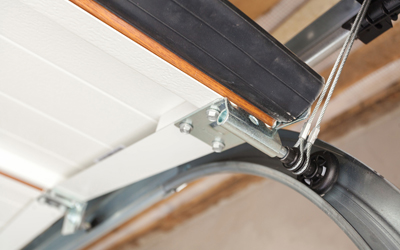 The misaligned track is among several problems that affect your garage door performance. Garage door tracks are made of metal to deal with the heavyweight of your door. It may create several issues if not appropriately aligned.
The worst condition is your garage door may fall off the tracks and door may fall altogether. So, keep your eye on the performance of your door and if you find the below signs, think to repair it as soon as possible:
Rubbing Noise
If you notice the sound like rubbing or grinding when opening and closing your door, it is a clear sign of problems in your misaligned track.
Gaps Between Roller & Rail
In case, you notice the rollers are not sitting in the track as it runs and there is a spot where the rollers are raised from the track, it means the track is not aligned.
Door Closes Slowing
Your garage door may slow down in certain spots when you open and close it. You should not overlook this problem and immediately start looking at what causing this issue.
Difference In The Performance
Sometimes, you notice a difference in the performance of your garage door like it not as functioning as it regularly does. In this situation, inspect your door immediately.
On noticing these signs, immediately call the technicians at Value Garage Door. We are the leading overhead door services company in Mississauga that specializes in residential and commercial garage door installation, repair and maintenance services. We offer 24/7 same-day response, call us anytime to inspect and fix any problem with your door.