3 Reasons Why It Is Necessary To Replace Your Old Garage Door?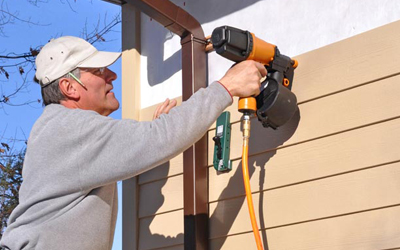 If your old garage door is working good, you may overlook to replace it on time. Since it impacts your home exterior, it makes sense if you replace it over time. Nowadays, a wide variety of garage doors is dominating the market, and each door has its benefits. There are several other reasons to change your old door. Some are as given below:
Curb Appeal
An out of style or damaged door does not suit your property exterior. Moreover, it is like an eye-sore for everyone who visits your place. So, if you consider changing the look of your home then get the installation of new garage doors.
Functionality
Most older doors are operated manually, and they are heavier to be handled by an individual. On the other hand, the automatic garage doors have made it easy to open and close your door without using much strength. Even, if there is a power outage, you can open and close the door using the battery backup.
Security
With time, the traditional garage door becomes weak, and they are vulnerable to theft. It is vital to install the latest technology made a garage door to provide better security. In addition to this, the new doors can withstand climatic conditions.
Now, if you are planning to change your garage door, consult with professional to choose the right type door that suits your needs and budget.
At Value Garage Doors in Mississauga, we offer a full range of garage door solutions. From assisting you in buying the right one to installation, repair and overall maintenance, we provide affordable services 24/7. Call us to get a free estimate.