3 Maintenance Checks To Do Before Winter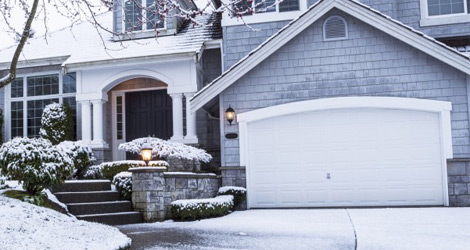 As it's time for the winter, your garage doors needed much more attention to make it highly functional. Due to the change in the weather condition, one has to adopt care and maintenance tips to keep the garage doors working at the same rate. By doing so, it keeps you ensure that your door's operator and springs last for long and you feel stress-free in winters. Although, you are performing your own DIY techniques, make sure you must go through an inspection by the technician once in a month.
Here is the list of few crucial maintenance procedures you can adopt for the deterioration of your garage door:
Lubrication: Easiest DIY way to inspect your garage door is to make use of spray lubricant on all moving parts of your garage door. Make sure, it might be a high-quality product or not the cheap one as wrong use can cause the rollers to dry out.
Balancing:If you are moving with an unbalanced door, then it might add extra strain to your door's opener. Only a properly balanced door can allow for the easier lift and you have put less exertion on your side.
Weather Stripping: As the corners of your door are more prone to cold air and snow. For this, you must check the condition of the seals and make sure they are tight to the door. If you notice any signs of cracking and weathering, get it repair with the help of technician as soon as possible.
If you want to enjoy your winters without any worry, then you must take responsibility to check the garage door parts on time. Only timely maintenance and inspection can save you from future dangers and major costs. For the proper inspection of your door, you can also hire our professional technicians at Value Garage Doors.