5 Big Reasons Your Garage Door Come Off Its Tracks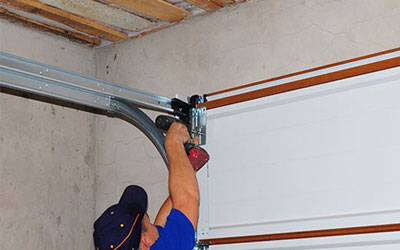 Living with the garage door which has come off its track is extremely risky for the homeowners as it can fall anytime. Even if someone continues to operate the door, then it can also deliver few serious damages to it. This mishap usually caused due to few breakages which make the door to hit the ground. One must be prepared with few preventive measures to keep his loved ones safe while using the door. In order to eliminate the definite risk of serious injuries, a professional garage door technician can do the right job for you.
Your garage door might come off its track due to the following reasons:
Door Hit By The Car: When a garage door hit by the car, a vehicle not only suffer damages in its lower section but also break the whole door system. Such moment makes the rollers to come off their tracks and garage door to hang from its lift cables. At that time, the safest step to be taken is to come out of the garage and call professional technician rather than repairing yourself.
Broken Springs:Broken springs are just another reason that makes the door to fall off its tracks. When someone comes in such situation, it's better to replace the springs with the help of a technician. Once you replaced the springs, it becomes easier to determine when to replace again in future.
Wear Out Rollers: Low-quality rollers put additional stress on the entire hardware system but when they break, cause the door come off the tracks. It's essential to go with quality garage door installation as it eliminates the risk of serious consequences.
Damaged Cables: When garage door lift cables break, the weight of the door is transferred to another side and due to unbalanced state, your door comes to get off the tracks.
Bad Rollers: The garage door rollers wear out and break because there is no use of right kind of ball bearings. This causes structural stress on the door and makes it come out of the track.
As you know garage door repair is more expensive if it is not handled on time. It's better to perform a regular inspection to prevent the risk of injuries with the help of professionals.