3 Tips To Prepare Your Garage Door For All Weather Conditions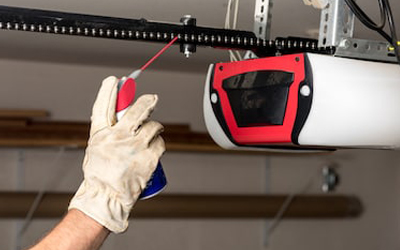 Undoubtedly, the extreme weather conditions and temperature changes affect the quality and functionality of your garage door. You may even get the earlier breakdown of your garage door. By using the necessary preventative measures, you can stay assured that weather conditions will not make a detrimental effect on your overhead door. Moreover, the garage door seasonal maintenance can improve its operations, extend its life and prevent emergency repairs.

There are a few easy steps you can use to make sure that your overhead door is insulated for changing weather conditions. These are:
Determine What To Store In Your Garage
You may be conveniently storing some items in your garage, but some things are sensitive to atmosphere, and you should choose them carefully to place in your garage. For example, gasoline, paint, propane, etc. kept in your garage door especially in hot days can melt and become difficult to clean.
Replace Weatherstrip
The rubber weatherstripping placed on the bottom of your overhead door ensures an insulated place and prevent air transfer or excess moisture penetration. Inspect the weatherstripping regularly and if you find it cracked, damaged or brittle then replace it.
Maintain Garage Door Temperature
When your garage becomes cold in winter and humid in summer, you must consider to insulate it. The cold and hot air may seep via an improperly insulated garage door which affects HVAC system functionality. It will be better to think over your overhead door's R-Value that is a level of insulation. If the R-value is low, you may need to replace with a higher R-value garage door so that your garage door stay cool in summer and warmer in winter.
Apart from these, you can inspect the garage door parts to find any rusty or cracked parts. Make sure to lubricate your garage door. Don't avoid your garage door maintenance tasks or if you are looking for professionals help then visit Value Garage Doors. From installation to the overall maintenance of your residential and commercial garage door in Mississauga, we offer 24/7 emergency & same day services at an affordable cost.