5 Preventive Maintenance Tips To Learn For Your Garage Door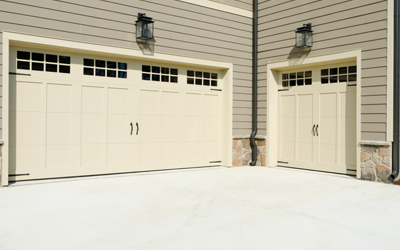 The garage door is the biggest moving part of every home which is used multiple times in a single day. It gives a great combination of security and convenience which is highly appreciated. When it comes to the proper and smooth operation of the garage door, it is necessary for the homeowner to give regular inspection to his door maintenance. Generally, garage doors are durable, but needs a preventative maintenance which increases his two or more years of dependable service.
You can follow these garage door maintenance tips that keep your investment low all the time:
Replace The Old Rollers: One must adopt the habit of inspecting the rollers of the garage door on the regular intervals. If the rollers are worn, chipped or cracked, then replace it as soon as possible for the proper functionality. To reinstall the roller brackets, you can call a garage door technician who makes the job done in quick time.
Lubricate Garage Components: When you keep lubricating your door, it adds some more years of high performance to a system. One can make use of lithium grease on the components like opener's chain and screws for proper working. You can also call a garage door specialist to coat the overhead springs of the doors.
Maintain Garage Door Balance: It is necessary for the garage door to properly balanced as door opener has to work harder. Being a homeowner, you must check the balance of the garage door and if there is a problem with door spring adjustment, then call a professional technician instantly.
Tight Bolts & Hardware: There is a lot of movement and vibration with the garage door which loosens the hardware and bolts. It is necessary to inspect these components of the door and tighten them with a help of socket wrench.
Check Wooden Doors: You must examine the wooden door on a regular basis and if found any kind of crack, water damage or warp, then it repairs or replace with the new one. You must adopt a habit of washing your garage door continually with the cleaner.
Garage doors are a big part of a home and just performing little maintenance steps, you can continue its safety and durability for years. If you don't know how to maintain your garage door, then feel free to have our professional involution at Value Garage Doors.