3 Things To Keep In Mind While Storing Items In Garage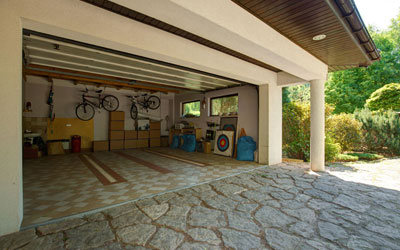 Most of the homeowners make garage space a storage area for a number of household items. No doubt, a garage area is a beneficial option for the homeowners as it offers extra space for the storage. But the reality is that not all things should be stored as they can cause a big damage to health as well as safety. The items ranging from electronics to canned food should not be stored in the garage due to the presence of high temperature.
If you are still desiring of placing these items in your garage space, must adopt some useful tips that are helpful in keeping the items preserved for a long time:
Clean Before Storage: You must ensure about the things that you have planned to store in the garage space must be well-protected. Before placing them, clean everything that is existing in the garage area. You must cover the small items with the plastic containers which protect them from dust, mold, and storage of pests.
Install An Insulated Garage Door: One of the best ways to avoid drastic changes in temperature is to install a good garage insulated door. This kind of door protects the items from getting harm from poor weather conditions. By installing one of the quality garage doors, one can easily protect the items in suitable temperature.
Professional Advice: Before investing in an insulated garage door, it's better to take a professional advice. You must make sure that your garage door must be well-insulated and updated with additional features.
By doing little bit planning, you can save your valuables residing inside your garage space. You can also prefer a professional team of technicians at Value Garage Doors to check the security features of the garage door.