Useful Tips To Protect Your Garage From a Break-In By Professionals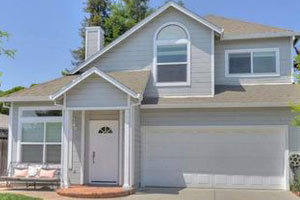 You have closed your garage door and are moving happily in your car, what if someone was just waiting for the same? Yes! Someone might be just waiting for you to leave, to have a break-in to your garage. It is essential that you should have high security features to protect your garage from all the criminals and thieves. No matter, how more or less valuable things you have inside, a high security is a must for your garage.
It is not just a theft issue but can lead to giving access to a lot of criminals. So, prepare well in advance to avoid any such happenings.
Tips To Protect a Garage Break-In:-
It is very important that you don't let anyone have access to your remoter other than you or your family members. Thieves are always looking for the careless people who just throw their remote in the car or anywhere in the house. This will make them gain access to the garage and do whatever they want to. So, keep it hidden always.
Most of the people have a very bad habit of forgetting to close the door when they leave or when they are inside. Either ways, you are making the thieves gain entry into the garage. It will not take much time for the professional thieves to come in and pick up a valuable item. So, make sure to always keep the door shut for others!
Your garage has a lot of entry points which you need to cover up and windows is one of them. You can definitely cover up the windows. This will make sure no on-looker gets an idea of a break-in while passing through your garage. You can obviously adjust the curb appeal a bit for securing your garage.
Rolling code is a very useful feature when it comes to securing your garage. It operates on codes and changes it every time you use it. This will prevent anyone entering in without knowing the code. A little investment for saving so many items is not a bad idea at all.
What better way than securing your garage than installing a camera? This will not only help in knowing the person who gained access to your garage but also help to avoid it in the first place. Thieves don't just look at some garage and move in. They prepare strategies while visiting it many times before. Your camera will record any suspicious movement or unusual person coming over and again, standing by your garage.
If you can't figure out, what you need to do in order to protect your garage, give our professionals a call today. We will help you secure your garage and trust us, no one will be able to have an access to it, other than you!