Why You Should Invest In An Insulated Garage Door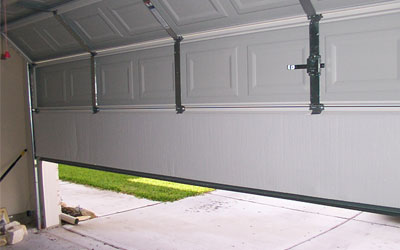 Are you thinking about to replace your old garage door with a new one? If so, which type of door you want. Now, you may want to buy a modern door with plenty of features, right? But did you consider about an insulated overhead door. Everyone knows that replacing a door is one of the best ways to upgrade the value of your house. It is a very valuable renovation that you can make. But, if you don't buy an insulated door, your renovation project can fail to enhance the curb appeal of your property.
Here are some tips that show why buying an insulated overhead door is a great investment.
Lower the utility bills: Your garage is a space that you used several times in the day. It is one of the largest rooms in your house. If you have non-insulated garage, it can increase your electricity bill. By controlling the temperature of this biggest space, you can easily save hundreds of bucks on energy bills. Because an insulated door helps you to keep the garage warmer in the winter and cooler in the summer season.
More durable: As you open an overhead door several times in a single day, they are vulnerable to damage or wear and tear. If you have kids in your house or in your neighborhood who play in front of the door, they may hit the door with a ball. An insulated door with triple layer of protection is a very strong and fail to get dent, even it protects your family from break in and theft.
These doors are quieter: Just because these doors are made with insulated layers, they absorb vibrations and dampen sound. When you are doing work in your garage at late night or early in the morning, your neighbors may complaint you regarding a noise which disturb them. An insulated door helps you to mitigate street noise.
Protect your vehicles and other assets: After your house, your car is the most costly possession. Due to this reason keep it safe in your garage. But the main question is, is your car safe behind non-insulated door. If you don't have insulated door, the cold weather can freeze the engine of your car. Except it, freezing weather can affect your vehicle in a number of ways like shorter battery life, low air pressure in tires and others.
These are just a few. There are so many other benefits of an insulated door. If you want to enjoy these benefits, feel free to call us at Value Garage Doors. Our team of adept professionals installs residential and commercial overhead door. Call us today for a free estimate.