6 Helpful Tips To Buy Garage Door Opener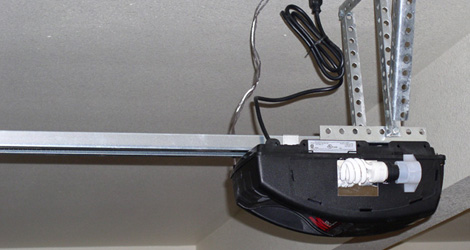 There was a time when garage owners had to manually pull up an entire garage door. It is not the case anymore as garage door openers have made life much easier for the garage owners. Simply, at the click of a button, one can open up the garage door without even touching it!
This makes garage door opener a must for each and every garage in Mississauga. There are a lot of garage door openers available out there but one should choose the one which fulfills your requirement and at the same time, fits in your budget too.
6 Tips To Buy a Garage Door Opener
Type
There are three types of garage door openers available in the market i.e. Chain, Belt and Screw garage door openers. Chain drive opener is the cheapest one and belt drive opener is the most expensive one. This is because of the different kind of features and mode of working of these garage door openers.
Features/Qualities
Just as said above, the three garage door openers have different prices because of their different features. These all differ in their strength, durability, quality of material etc. Also, Chain drive opener involves the use of chain to open garage door, belt drive opener uses belt instead and screw drive opener uses screw to open the garage door.
Security
Different garage door openers have different security features to protect your garage. The higher models have rolling code technology with which it changes the code every time you open the garage. Then there are sensor enabled garage door openers which signals you, in case you left the garage door opened. This is really essential to prevent any kind of break-ins.
The Noise Factor
There are a lot of garage door owners who want a quiet garage door operation. In this case, choosing a belt drive garage door opener can be of great help as it provides a smooth operation with minimal noise. Also, using DC motors can greatly help in reducing the noise while opening a garage door.
Manual Release
No matter, how much advanced garage door opener you choose for your garage door, it should have a manual release option. It is a mechanical device and can stop working due to failure in any of its part. That time, you can't be waiting for the repair professionals to come and fix it but manually release the garage door.
Safety
This is one of the biggest concerns for the owners as they want full proof safety, when it comes to choosing their garage door openers. Garage door opener should have auto reverse mechanism. This helps it to detect anything obstructing its path and reverse back to avoid any collision. This is extremely important as without this, your vehicle or any of your family member can get seriously injured.
Need Professional Advise?
Still, if you are confused as to which garage door opener best suits your garage, fell free to talk to Value Garage Doors experts in Mississauga. We will guide you in choosing the one which fits in your budget and at the same time, provides safety and security to your garage.